Looking for Autism Assessment for Adults?
Currently, in BC, there are no publicly funded systems for adults that are specifically designed to diagnose autism; however, you could try a few of the following:  
Ask your family doctor for a referral to a publicly funded psychiatrist who may be able to provide a suitable diagnosis. 

 

Connect with your local mental health services and inquire about any support services they may be able to offer. Individuals receiving counselling from local mental health services can sometimes get an assessment paid for.  

 

Inquire at a local 

job placement agency

—some have programs for assisting with an assessment.  

 

Contact your local 

Community Living BC (CLBC)

 office information and support.

 

Look at any private assessment options* that may be available. 

 

Connect with peers that may offer support, lived experiences, or other possible options for an autism assessment.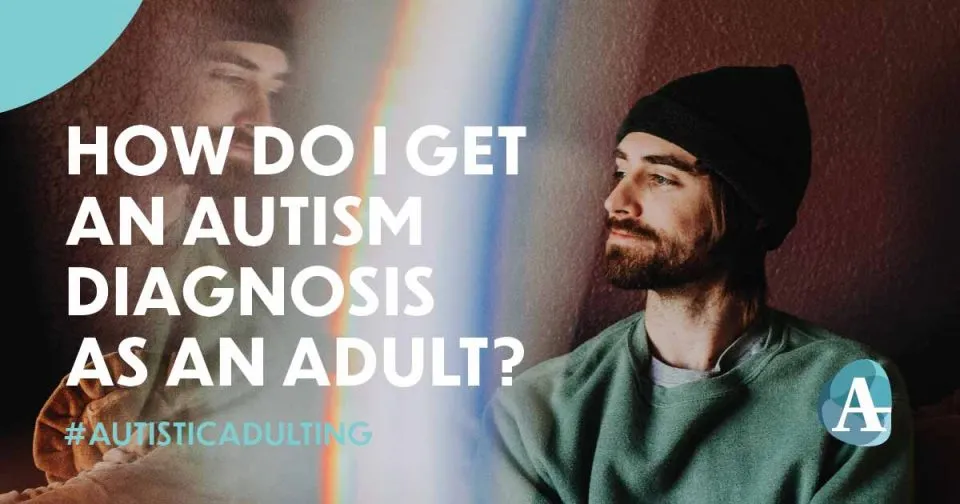 How do I get an autism diagnosis as an adult?
Current Private Assessment Options in BC* 
Find a Registered Psychologist—BC Psychological Association (BCPA) 
Contact Us for an up-to-date list of assessment providers. 
Self-Assessment Tool/Screening Tool
Embrace Autism
— Embrace offers the most widely used, empirically validated tests that can give an indication of whether you might be autistic. Please note that "no diagnosis is made based on the application of the screening tool alone. A formal diagnosis will require formalized assessment by a qualified practitioner in the context of an established clinical relationship" (Embrace Autism, 2021). Private virtual assessments are available for a fee, however, as Embrace Autism operates out of Ontario, your assessment results would need to be reviewed by a BC-Certified Psychiatrist, medical doctor or psychologist to be considered valid. Please consult with a BC-Certified Clinician before pursuing this option for assessment.
The Diagnostic Assessment Process in BC
There is no standardized process for diagnosing autism in adults. In BC, clinicians adapt the diagnostic measures that were originally designed for children when diagnosing adults and there are four components:  
The first part is a structured observation called the Autism Diagnostic Observation Schedule (ADOS). It is an interactive discussion and diagnosticians get to observe how the individual behaves in social situations.

The second part is Developmental History. Clinicians talk to a parent, a sibling, a spouse or a relative to gather information about the person's history. They may also try to gather other records such as school report cards, videos, journals etc.

The third component is a series of questionnaires for the adult and an informant who knows the adult well. The clinician would ask more questions about their history, their own experience, what they remember from their childhood, and what is happening to them now in the workplace or at school.

The fourth component is a thorough timeline of the individual's vocational history. For adults, clinicians are looking to see the strengths and challenges they have in the workplace (Iarocci, 2021)

.
Why is adult diagnosis important?
Currently, in British Columbia, there is no system tracking the number of adult autism diagnoses. About 2.5% of children in BC have an autism diagnosis, which translates to about 100,000 adults in the province that may meet the criteria for autism. However, a vast number of these adults did not receive a diagnosis as children due to their higher cognitive skills, gender issues and other mental health issues overshadowing what we now know as an autism profile. While some diagnosed adults may apply for Disability Tax Credit (DTC) and Person with Disabilities (PWD) status, the majority of adults seek a diagnosis for personal validation and self-understanding (Worling, 2021).
Peer Connections 
Getting Together on the Spectrum: AutismBC — Connect with peers that may offer support, lived experiences, or other possible options for an autism assessment.
Autistic Self Advocacy Network (ASAN) 
Autistic Adults of the Okanagan
Mental Health Resources
Interior Health Authority: Mental Health & Substance Use Services 
Island Health: Mental Health & Substance Use Services 
Fraser Health Authority: Mental Health & Substance Use Services 
Northern Health: Mental Health & Substance Use 
Vancouver Coastal Health (VCH): Mental Health Services 
Autism BC Theme Resources: Autism Mental Health 

Looking for More Adult Resources?
Autistic Adulting — AutismBC Resource Blog
Housing Supports for Autistic Adults — AutismBC Resource Blog 
Autism BC Talks Adult Diagnosis  — AutismBC Information Session 2021
Autism Q&A: Transitioning into Adulthood — AutismBC Resource Blog 
Autism BC Talks with Community Living British Columbia (CLBC) — AutismBC Information Session 2021
Autism BC Talks Adult Diagnosis with Dr. Grace Iarocci and Dr. David Worling