2020 BC Autism Awards: Meet the Judges!
Meet the BC Autism Awards Jury Committee
Our jury committee is made up of influential partners and champions of autism communities throughout British Columbia. They include parents, self-advocates, and business leaders who care about the future of inclusion and diversity.
SF Walker, Self-Advocate and Manager of Voices of Autism
SF is the Manager of the Voices of Autism (VOA), a group created to advise the Pacific Autism Family Network, since 2016. She has an extensive teaching background and is the Operations Ninja at AIDE Canada.
Within the VOA, SF has a team of 10 Advisors from across British Columbia, helping to define and determine the best methods for affecting positive change in our communities. SF enjoys working with other people with ASD for their perspective and working with a team of peers. As a person who has autism SF is extremely proud to work with such brilliant minds.
Dr. Glen Davies, Director of ABLE Clinic
With over 45 years of his life dedicated to Clinical and Community Psychology, Dr. Glen Davies has supported thousands of families through uncertainties and challenges. Families and patients describe him as 'a lifetime support, a helper and someone who can always be counted on'.
Dr. Glen Davies attained his Ph.D. in Clinical and Community Psychology in 1986 from the University of British Columbia during which time he was awarded several research awards and fellowships including the prestigious Killam Award. From the start of his practice families have noted that Dr. Davies has always reserved time for pro-bono work. Glen served as the Director of Psychology at the South Fraser Child Development Centre for many years before founding ABLE Developmental Clinic Inc. As a strong advocate for the community, Dr. Davies remains rooted in the community he serves, volunteering thousands of hours each year to sit on various boards and committees, leading free community workshops and lectures and facilitating conferences and events to support both families and professionals.
Dr. Davies was instrumental in bringing early intervention services to BC and served as an expert witness in the landmark Auton case in the Supreme Court of BC. This ruling and sustained parental advocacy led to direct funding in BC for all children with autism and comparable programs across Canada. Over the year's Dr. Davies has written hundreds of letters to politicians and bureaucrats to advocate for children on the autism spectrum and their families. In 2002, he was awarded the Humanitarian Commendation by the BC Psychological Association for his "tireless efforts on behalf of families and early autism treatment in British Columbia. He was the recipient of the Nina Pickburn Award at the 2019 BC Autism Awards.
Dr. Anthony Bailey, Professor and Chair of Child and Adolescent Psychiatry & Institute of Mental Health Chair at UBC
Dr. Bailey has been Professor and Chair of Child and Adolescent Psychiatry at UBC since July 2010. Prior to that, he was the Cheryl and Reece Scott Chair of Psychiatry at the University of Oxford. Dr. Bailey's research has investigated the neurobiological basis of autistic disorders, using genetic, neuropathological, and neuroimaging approaches and he coordinated the International Molecular Genetic Study of Autism Consortium. At Oxford, Dr. Bailey built the first Magnetoencephalographic Centre designed for the study of autism and other neurodevelopmental disorders.
Now, Dr. Bailey's clinical work focuses on able adults with Autism Spectrum Disorders and his current research addresses language processing and the challenges of service delivery in remote and rural communities. Dr. Bailey was the Founding Editor-in-Chief of Autism Research: the journal of the International Society of Autism Research (INSAR) and was recognized as an INSAR Fellow in 2019.
Dr. Karen Bopp, Director of Provincial Outreach & Adjunct Professor of Centre for Interdisciplinary Research and Collaboration in Autism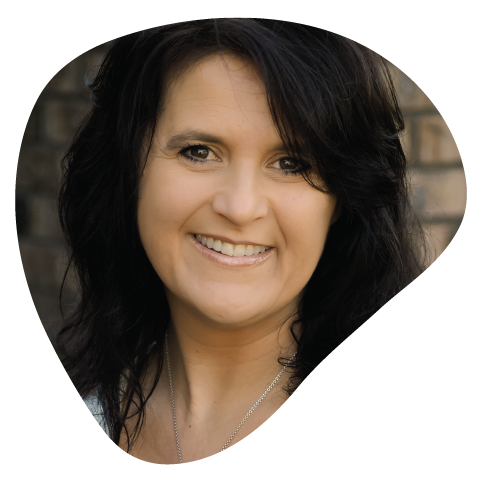 Dr. Bopp has worked extensively with individuals with ASD and their families for over 25 years. She received her Master's in Speech-Language Pathology and her Ph.D. in Special Education from UBC. Following her studies, she completed a 2-year interdisciplinary post-doctoral fellowship in the faculties of Medicine and Education at UBC. Dr. Bopp co-founded one of the first Early Intensive Behaviour Intervention programs in British Columbia. She went on to join the Children and Youth with Special Needs Policy team at the BC Ministry of Children and Family Development (MCFD) where she held the positions of Senior Behaviour Consultant, Autism Policy Lead and Director of Autism Information Services BC. At MCFD, Dr. Bopp led the Cross-Ministry Autism Services and Supports Review; was responsible for the development of autism policy for the autism funding programs; developed the BC Autism Outreach and the Autism Information Services programs; consulted with intergovernmental relations; and provided clinical consultation to children and youth with complex care needs across the province.
Dr. Bopp is currently on a secondment from MCFD until April 2022 and is the Director of Provincial Outreach at the Centre for Interdisciplinary Research and Collaboration in Autism (CIRCA) at UBC.
Cindy Bratkowski, AutismBC Board Member
Cindy was Pacific Blue Cross' Senior Vice President, Information Technology and Client Services until she retired in April 2015. For over 25 years, Cindy has been helping organizations in various industries including newspaper, tourism, and insurance, to deliver exceptional service. Cindy's Board experience includes President of the BC Contact Centre Association, BCIT Contact Centre Advisory Council and Executive Director, CIO Association of Canada and Contact Centre Canada. She was also a founding board member of the Community Against Preventable Injuries.
Carol Simpson, Director of Orbital Learning Inc./Founder and CEO of Focus Professional Services Inc.
Carol has worked in the IT field for over 30 years, managing departments with 60+ professionals and budgets of $50M. Carol is one of a handful of individuals in Canada who have successfully placed and hired autistic individuals into full-time careers that afford them stable, middle-class lifestyles.
Carol launched Focus Professional Services before launching Orbital Learning which provides neurodiversity employment services and training to employers, job seekers, and employees. She sees both organizations as contributors to the normalization of employing individuals on the spectrum into professional roles. She believes strongly in the equal rights of individuals on the autism spectrum to be accepted and included in society's constructs of community, education, governance, and employment. Carol's two adult sons are her inspiration.
Stephanie Jull, VP Programs, Training & Community Engagement of Canucks Autism Network
Stephanie Jull is the VP of Programs, Training & Community Engagement at Canucks Autism Network. Canucks Autism Network delivers programs for children, youth, and adults with autism across BC, as well as training to build understanding, acceptance and support for autistic people in a range of community spaces.
Carrie Ferguson, Executive Director of The Penticton Centre for Exceptional Learning
Carrie Ferguson is the Executive Director of The Penticton Centre for Exceptional Learning, a registered charity which she helped found to support her son. Carrie helped create the mission, vision, and culture of the Centre, which is dedicated to supporting autistic youth.   
Carrie received her Bachelor of Commerce Honours Degree from the University of Guelph in 2000. She has been studying all-things autism since 2007 when it was first recognized in her eldest son.  
Jordan Oliver, Parent Advocate/Local Co-founder of Pacific Autism Family Network Prince George Spoke
Jordan's journey to become an advocate for families and individuals living with ASD in the north began when her youngest son was diagnosed. She co-founded the Northern Interior Autism Society in 2012 and organizes the Prince George Annual Autism Awareness Walk. Jordan, her husband, and PAFN founders, Sergio and Wendy Cocchia, established the first spoke in Prince George which opened in November 2017. Jordan continues to support the day-to-day activities of the spoke manager. As co-owner of Gateway Behaviour Services, a PAFN partner, Jordan works alongside her sister, a BCBA, to provide ABA intervention and programming for children and youth with ASD in the community.
Jordan has been a Registered Nurse for 25 years and is the Executive Lead of Emergency, Trauma and Transfer Services for Northern Health, placing her in a unique position to collaborate with regional health care providers.
Kimberlee Howland, Family Resource Navigator, Nanaimo Child Development Centre
Kimberlee is the Family Resource Navigator for the Nanaimo Child Development Centre where she assists families and professionals in finding supports and resources. She has a vast background in developing parent programs and organizes and facilitates several educational sessions for parents, caregivers, and professionals. Kimberlee has a passion for being innovative and supporting families and children in diverse ways. She tries to find new ways to support families in overcoming obstacles and networks within the community to support families and children with diverse abilities.  
Kimberlee's background is in ECE, but she has been working as a parent and provincial advocate within the BC education system for over 15 years. Her passion and a strong belief in embracing the diversities and gifts of all children keep her dedicated to enhancing people's knowledge and awareness so we can support the healthy development of all children in our homes and communities.   
Rebekah Kintzinger, Self-Advocate and CASDA Board Member
Rebekah Kintzinger is a mentor for autistic members of her community in Kelowna, BC, working with those who have specific needs or goals. She is on the board of directors for the Canadian Autism Spectrum Disorder Alliance, is an Okanagan Advisor for the Pacific Family Autism Network's Voices of Autism program, and volunteers in a literacy program and with a community Christmas hamper program. She is passionate about the needs of others and is very focused on the positive outcomes of a National Autism Strategy.
Rebekah raises awareness in her community and through social media with her published writings and radio pieces from her experiences being autistic. She is very creative, loves to draw and write, and appreciates cooking for her two boys and acting out scenes from Monty Python with them.
Emma Smith, Self-Advocate
Emma Smith is an undergraduate student at UBC Okanagan and a long-time autistic self-advocate. Diagnosed in Grade 6 and with two autistic siblings, she was immediately interested in learning about autism and began doing class projects and giving talks to teachers, CEAs, and community members about her experiences. Her major in Psychology is inspired by her interest in learning how humans work, which she's already had to do from an outside perspective in a neurotypical world. Emma is planning to do a Master's degree in Library Sciences, with a keen interest in interdisciplinary work and connecting people to self-empowering information.
Andrea Paquette, President & Co-Founder of Stigma-Free Society
Andrea Paquette is the President and Co-Founder of the Stigma-Free Society. After she was diagnosed with bipolar disorder in 2005, Andrea felt the need to seek support in establishing a non-profit named the Bipolar Disorder Society of BC which evolved into the Stigma-Free Society in 2016. The Society's well-known educational and peer support programs promote the awareness of stigmas while encouraging understanding and acceptance.
She is an award-winning mental health activist, educator, facilitator, speaker and published author who has been widely recognized for her work in mental health. She focuses her discussions on eliminating the stigma that negatively affect people's perceptions of themselves and others. Andrea has won numerous awards such as the 2015 Courage To Come Back Awards given by Coast Mental Health, and she received the 2019 President's Commendation from the Canadian Psychiatric Association.
Sandi Foster, Co-owner of Stepping Stones Therapy Inc.
I was introduced to the field of Autism in the late 1980s. That opportunity created a passion in me that determined my career path.
I continued working as a Special Education Teaching Assistant in the BC and Alberta school systems for 13 years. From there I enjoyed 6 years as a Behaviour Interventionist in the Autism program at the Queen Alexandra Centre working alongside many gifted and dedicated individuals. When that program closed, my business partner and I recognized the need for more services and Stepping Stones Therapy Inc. was born!
I am one of those lucky people who genuinely love what I do.
---
Join us as we share the stories of our everyday heroes who are changing the narrative on autism and inclusion. Together we will celebrate the passion, strengths, and achievements of volunteers, businesses, self-advocates, and community members across British Columbia.  
Award winners will receive $1,000 to go towards a project that will advance their work in the category of their award, promoting the principles of inclusion and diversity.
Today in British Columbia there are over 60,000 community members on the autism spectrum. Autism touches 1 in every 40 children in B.C. which means there are thousands of families across the province who each year rely on AutismBC for support along their journey. At AutismBC we empower, support, and connect the autism community, providing credible information and resources, programs, workshops and special events for children and adults with autism. Our vision is of an inclusive society where people on the autism spectrum are living their best life. 
On October 25th we celebrate some people making a difference in B.C. Tune in to hear their stories and honour their successes. We'll update this page with viewing details soon.
Be sure to save the date!