Partnerships: MOVE with AutismBC by GoodLife Kids Foundation
We are thrilled to announce a new, exciting partnership: MOVE with AutismBC by GoodLife Kids Foundation! This program is open to children and youth aged 12 to 21 with a diagnosis of autism or an intellectual disability. Please continue reading for more information! We can't wait to see you there!
MOVE with AutismBC
GoodLife Kids Foundation (GLKF) is excited to deliver MOVE by GoodLife Kids (MOVE) in partnership with AutismBC. This partnership will allow us to help more youth on the autism spectrum thrive through physical activity and fitness.
Register here for your free account. It will be linked to your AutismBC Membership. If you don't have an AutismBC membership, you can register for one here!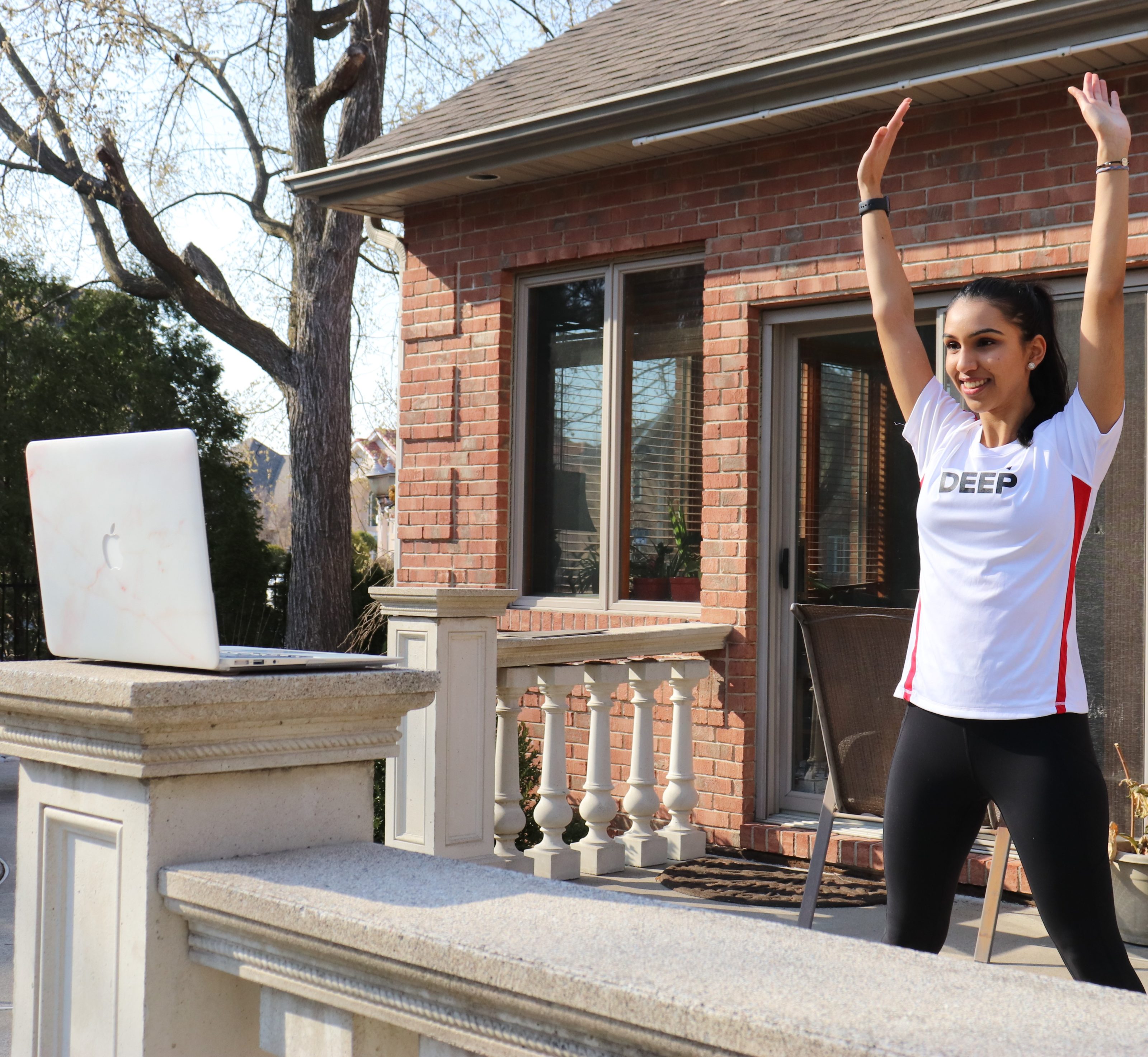 The Program
MOVE with AutismBC is a virtual offering led by a MOVE Coach. AutismBC members are provided the opportunity to take place in weekly online fitness classes. AutismBC and Goodlife Kids Foundation cover all the costs of this program to offer this to AutismBC Members at no cost to the families.
Programming & Participants
MOVE is a physical activity program that focuses on physical literacy and building a love of fitness. Having fun is a major component! Our Coaches work with our Participants to learn what they like, and those likes get incorporated into the program.
Currently, we have some of the MOVE programming available on the GoodLife YouTube channel. However, this does not accurately show the experience participants receive during a live MOVE class. MOVE Coaches interact with each Participant and gently encourages them while providing instruction.
MOVE Participant Criteria:
Ages 12-21
Diagnosis of intellectual disability or autism
For those under the age of majority, a caregiver should be present (and participating – fitness is more fun with friends!)
Participants can live anywhere in Canada
GLKF requires a minimum number of Participant registrations before starting a program. For AutismBC, we will require 3 participants to be registered. GLKF currently caps program attendance at 10 participants to ensure the Coach can engage and provide effective feedback to each participant.
Participant Experience:
Registration:
Step 1: fill out an account here www.goodlifekids.com/autismbc
Step 2: the Caregiver and participant having a 5-minute call with MOVE Program Director, Lisa Cardinal.
Welcome Meet & Greet: Participant and Caregiver joins a 30-minute meet & greet with the Coach prior to joining a class.
Join a MOVE Class: Participant and Caregiver join our 60-minute class on Zoom. An example of a class schedule:

10 minutes – welcome, chatting, and warm-up
30 minutes – MOVE exercises
20 minutes – cool down, meditation, and good-byes

Welcome Kit: Participants are rewarded with MOVE t-shirt and exercise bands sent to them directly in the mail after one month of successful attendance. Currently we define successful attendance around 75%.
Timeline & Cost
The program is expected to begin in August 2021. This is a 3x per week fitness program so there is a considerable time commitment and structure in this program. 
GLKF does not expect to take major breaks or weeks off (i.e. during the summer months). For example, over 2020 December holiday season, all but one MOVE class ran as scheduled. 
This program is being offered at no cost to AutismBC and their Participants. In return, GLKF will require feedback in the form of web surveys to families and AutismBC staff.
Staffing & Scheduling
GoodLife Kids Foundation (GLKF) will supply a minimum of two staff on every MOVE class: a MOVE Coach and a MOVE Support Agent. Our team completes 6-hours of training through Ausome Ottawa, an organization that provides sports and recreation to children and youth on the autism spectrum. Our MOVE Coaches are fitness professionals with training and experience in working with people with intellectual disabilities and autism. The MOVE Support Agents are there to assist with technology and perform roles such as assisting with entry from Zoom waiting room, muting/unmuting participants, playing music, or managing a stopwatch.
Of note, the MOVE Support Agent role is currently held by a group of individuals with disabilities. GLKF intends to continue to hire from the disability community and will share the job posting with AutismBC during our next round of hiring.
MOVE typically runs 3 times per week in order to ensure Participants have the best opportunity to add physical activity to their daily lives, and meet activity guidelines set out by the Canadian Society for Exercise Physiology (CSEP). GLKF will work with AutismBC to define a schedule that works for families and MOVE Coaches.
We are hoping to run classes Monday, Tuesday, and Thursday nights starting at 6:45 or 7 PST.
We hope to see you join our classes and connect with others from the autism community across BC.
If you have questions about this membership perk please contact [email protected]
Don't want to commit to the weekly program. Try it out here: 
You can also try out the twice a month Try It Sessions! 5pm PT on the first and third Tuesday of every month.
All that families need to do is register here: https://www.goodlifekids.com/trymove/