Our Collective Response to MCFD's Autism Funding Change Announcement
On Nov 8, 2021, Julia Boyle, Executive Director at AutismBC, sent an email to our members responding to MCFD's recent announcement of a new service system using one-stop family connections hubs and ending existing services such as Autism Funding, the At Home Program, and others by March of 2025. In this email, you will find an open letter co-authored by AutismBC and seven other organizations expressing our concerns as well as requesting more consultation and information from MCFD about the Family Connection Hubs. Julia also provided some suggestions on ways you could advocate and share your voice. 
Find out what you can do to voice your concerns to Minister Mitzi Dean
Dear Member,
As many of you know, the Ministry of Children and Family Development (MCFD) recently announced the implementation of a new service system where one-stop Family Connections Hubs will be implemented across BC. On the same day the Hub system was announced, the Ministry also declared that Individualized Autism Funding, the At Home Program, and other disability support services will end by 2025.
At AutismBC, we are deeply concerned about the absence of meaningful, informed consultation with disability organizations, families or neurodivergent children and youth receiving funding under the Children and Youth with Support Needs (CYSN) Framework. Consultation is necessary if the new Hub system is to equitably support families, children and youth with disabilities during the pandemic and past it, as the CYSN "Left Out" report has shown.
AutismBC is not the only organization concerned about these policy and funding changes. A growing group of organizations representing children and families under the CYSN Framework have come together to challenge the policy development process that — without careful consultation — could cause further division — rather than inclusion — within the disability community.
Regardless of diagnosis, we believe all children with disabilities deserve supports tailored to their unique needs and strengths, without pitting families against each other to secure those supports. Working together with the broader disability community to achieve this goal is the best way to address the growing concerns of children, youth and families who are directly impacted by these MCFD funding changes.
Collectively, eight organizations co-authored a letter expressing their concerns as well as requesting more consultation and information from MCFD about the Family Connection Hubs. While the letter is addressed to Minister Dean, it is also a call to action for all organizations representing community members affected by Dean's October 27th announcement. We want to hear and learn from organizations representing all children and youth with disabilities, and their families. You can view the open letter here. Please read, share and reach out to me personally if you or your organization are interested in getting involved: [email protected]
We know parents may be concerned about the status of their child or children's current supports, the practicalities of accessing hubs, and the potential flaws of a needs-based system, among other unanswered questions. You are not alone with these worries. Here are a few testimonials from parents that have already been shared with us:
"Even with all these supports, we feel like we are swimming with our heads just above the water, one wave away from drowning. Taking our supports away would be pushing us under the water. I am unsure how we would survive such a dramatic change to our support systems." – Koryn
"Without the autism funding, I truly believe my son will not thrive. I am fairly new to this autism program, but I still worry about the financial supports for my son, the bonds he has already made, and the time [I've] spent advocating to get to the point where we are today." – Tara
"Who is deciding how many services and time allocation a child would require? The new structure isn't based on a diagnosis or referral, so who is making those decisions?" – Elena
"The only thing clear with this new system is that [the ministry is] taking choices out of the hands of people who know their child and their needs best."– Shelley
Like these parents, you may be feeling angry, confused, or frustrated by the announcement and responses from the Ministry this past week. We hope you can look after yourself and your loved ones during this stressful time and find the support you need from your communities of care. Remember that you and your children are the experts in your own lives. You have the knowledge and experience to know what supports are needed for your family to thrive and be healthy.
Through all these changes and uncertainty, the staff at AutismBC, remain optimistic. We're here to share and amplify your voices to increase the chances that the Minister will hear them. As always, AutismBC is here to empower, support, and connect the autism community. Please see below some other ways to express your thoughts on the new funding model.
Some ways to advocate and share your voice:
Get other families and community members involved! Please share this open letter on your social media platforms.
Encourage other organizations supporting families affected by this announcement to join our concerned group by reaching out to me at

[email protected]

Write to Your MLA or Minister! You can write to your Member of Legislative Assembly (MLA) and Ministers with your concerns and questions about the changes in Autism Funding and the Family Connection Hub system. Find your local MLA at leg.bc.ca. To better support you, please cc AutismBC at

[email protected]

in your emails to all MLAs and Ministers. This will help us continue to listen to and advocate for our families.
Stay tuned for an upcoming survey link about the MCFD announcement!
Check out our resource blog regarding this announcement
Follow AutismBC on Social Media for updates on this advocacy.
Sincerely,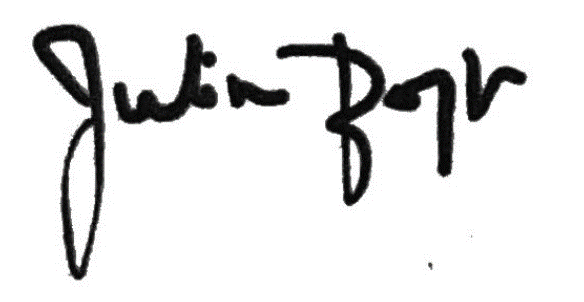 Julia Boyle
Executive Director
Sign up here to receive our email newsletters.
(Image credit: Mitzi Dean's Twitter)