Playland & the PNE Fair are the best parts of the summer. Anyone can come and have fun. Tourists travel to the carnival, wanting to try the food and attend panels. The wooden roller coaster ride is popular with many people. Many people fill their mouths with mini donuts (they're delicious). The marketplace is fun and many people view exhibits. The best part of Playland and PNE is meeting KC Bear. He's the mascot of Playland. KC's a cuddly, friendly teddy bear. KC comes to the park saying hi to kids and families, big high fives, and big hugs. We can take a picture with KC. He's my favorite. PNE and Playland is the Disneyland of Canada.
Hi everyone, I hope you're enjoying your summer break and staying safe. If you're looking for a job, you've found it. If you're reading this article, you may be interested in applying to Playland and PNE. But, here's the part where it gets interesting. Do you name yourself as an unemployed, disabled worker or want to work somewhere else? Pay attention to this. If you want to work for Playland & PNE, I welcome you with big open arms and I wish you the best. You'll have lots of fun working there during the summer… I guarantee you that. For thirteen years, I've been working at Playland & PNE. As an Autistic worker, I'm sharing with you my experience working there. If you're interested in working, go to pne.ca/jobs. For sure, my perspective may not be a one whole box solution. But I'll do my best to convey.
Getting Started at the Fair
I was sixteen when I first got my job as a grounds maintenance sweeper in Playland. I described this job, which was my first one, as seasonal and regular. In grounds maintenance, my job alongside my super outstanding crew is to clean bathrooms and check for garbage. We just keep Playland clean. We go around with a broom and dustpan and clean the park. We just walk around and check for trash. Sometimes, we help our guests answer their questions. The people I work with are friendly, approachable, kind, and helpful. We work as a team! Sometimes, we have a coworker with us and do tasks together. They're hard working too. We made sure everyone's safe and supported. The one thing I'm impressed with Playland & the PNE is they strive every day for a better environment, safe, positive, inclusive, accessible, and family friendly place. They're willing and open for suggestions and they always listen to other people's ideas! This environment is everyone's dream.
When I applied to the PNE, the job application experience actually went well. I was actually so surprised that the PNE called me to come for a group team interview. At first, I thought I wasn't going to get the job, but PNE wanted me to give it a try! When I first got the job there, I did ask for support on behalf of my generalized anxiety and my Autism disability. I told them that I may not be able to pick up what they're trying to ask me when completing a task. I disclosed my disability to my supervisor. My supervisor and their crew were very supportive which I'm so thankful for. PNE was very receptive to my requests. But to be fair, other approaches may not be a one whole box solution. Some approaches and services may work for some and some may not work due to other people's paces and learning abilities. PNE was still supportive no matter what, but it doesn't mean you're exempted from performing a task. Even though you still ask for a request, you still have to work on a task that no matter what, like it or not. The shots are called 50/50…
Disability Programs
Playland and PNE not only include a whole range of beautiful cultures coming together and supporting everybody, they also support employees and guests living with disabilities. Every year, Playland and PNE support these programs: Access 2 Program, the CKNW Kids Fund, and AutismBC. The Access 2 Program is where disabled guests can get accommodations and support on recreational activities or tourism places. Playland supports the Access 2 Program. CKNW Kids Fund comes to Playland every year for its picnic. A private event for kids and teens with disabilities. It can be hard for the children with disabilities to attend public events because of loud noises, enormous crowds, and sensory overload. Playland closes to the public and only opens for them for one day. They get the chance to experience the fun they never had. AutismBC always every year has a special fair-time, sensory friendly, animal show at the farm when the Fair opens for two weeks in August. Autism BC supports autistic individuals, giving them extra support, inviting them to birthday parties, clubs, and special outing events. Same thing too, PNE opens early morning for animal farm petting event for autistic children, only for them. Playland & PNE have been supportive, willing to listen to other suggestions, and strive better. They're doing a wonderful job to impress the guests. Everyone there is amazing!
Working Conditions
I wish you luck to apply to Playland and PNE for your Summer job. There are things to keep in mind.
The weather is unpredictable. If you're working inside, that's no problem because you get an air conditioner to prevent yourself from getting hot. But, if the inside has tight spaces, it's not comfortable. If you work outside, you have more space to move, but if it's too hot outside, it's hot!
If you're dreaming of the job you like to work at (the game section, the rides, or park greeter), sometimes you may not get the job. It's never that they don't want you, it depends on how many people are applying. Sometimes, the company might transfer you to a new position if that position you dream of may be full. You may get lucky or not so lucky. In addition, rejection is part of the workforce. Don't be discouraged if they don't accept your job application. Depending on yourself if you enjoy talking to people or not, this approach may not be a one whole box solution.
If you're someone who doesn't like enormous crowds, it can be overwhelming for some disabled employees and people. PNE and Playland have a huge number of guests. If you're an introvert (like me), have social anxiety, or are shy, Playland and PNE may not be the best place to work because of enormous crowds. It gets much busier when the fair opens. This is a true story.
One barrier that disabled workers deal with abrupt changes without warning. When this happens, they go through anxiety or panic attacks. Even with thirteen years of experience, I still get anxiety attacks. Disabled workers prefer repetition. I'm one of those people. To be warned, Playland and PNE make changes every year, such as moving to a new office, job policy changes, or meet new supervisors. Employees with disabilities prefer to receive warnings so they can adjust. Here are examples: If you work on a task, you're comfortable with and your supervisor tells you to do something else, there's a slippery slope chance you may not get to do that task you loved. It depends on the circumstance. If there's a supervisor you felt safe talking to change jobs, someone else might take over. The intimidating part is, 'will this supervisor be as nice as your earlier one?' This was one challenge I deal with. I don't want my supervisor to be strict. I want someone who's understanding and kind.
Flexibility is a Skill
Playland and PNE requires a lot of flexibility. Most workforces outside must be flexible. I know this may be overwhelming for you and I apologize for this. If I'm overwhelming you, these are coming from my experience. My approach may not be perfect for everybody and that's okay. But, I believe disabled workers are significant benefits for the workforce! I see you have a wonderful potential to bring to work. If you're scared, that's okay. It's okay to be scared. I get scared. Here is some advice and tips on making you confident at Playland and PNE.
Work on the not so busy days: The weekdays are the most comfortable days to work and they're not super busy. Saturdays, Sundays, and holidays are always the busiest. The best days to work are Mondays, Tuesdays, and Wednesdays. Thursdays and Fridays aren't too shabby, maybe a little busy, but they're not so bad.
You don't have to work everyday: Don't put a lot of pressure on yourself. Don't beat yourself up. You have a right to choose which day or days you're comfortable with. If you want to work occasionally, go for it. Make sure it's something you're capable and okay with. Work for that reward you deserve: Even if it's a task you don't like, think about a goal you want to achieve. This would increase flexibility skills. Dr. Grandin shared her experience on how to push flexibility skills. She said she had an interest in horses in her job; she wants that job. Inspired by her motivation, we can use this idea for others. Work your way for something rewarding. Let's say you don't want to work with garbage, but your goal is getting ice cream. You need to do your garbage duty to get that ice cream reward. Or… it doesn't have to be ice cream. You can reward yourself with a PlayStation 5, concert tickets, or claim your first pay cheque. If it's not the job you enjoy, why do you work there: To make the job more exciting, make sure it's something you enjoy. If it isn't fun for you, don't bother coming back.
If you can't adjust to change, don't apply yet: Practice your flexibility skills with a work advisor at any office in WorkBC. WorkBC has support for job seekers with disabilities. They host workshops on how to deal with changes and have great resources on how you can increase your flexibility skills. Legendary Autism advocate, animal science professor, and a dear friend to the disability community, Dr. Temple Grandin advised that a good way to start offering flexibility is to give choices on what you're comfortable with. Don't overwhelm them with one choice they must do, otherwise you'll throw them off to the deep end of the water.
Disclosing Your Disability
You have a right to disclose or not to disclose your disability: Disclosing your disability is in the gray area. It's all up to you on where your comfort level is. I will break it down for you if you want to see good and bad results. If you were to choose to disclose your disability to work, the benefit is they'll not overwhelm you. They'll support your needs. However, some may patronize you, bully you, or ostracize you. If you were not to choose to disclose your disability to work, they'll treat you like a regular person, but work will keep on giving tasks to you that might overwhelm you. All that matters is what your heart tells you. If you think it's too personal, it's your call. If you're comfortable sharing this to work, it's also your call. But…here's the but part. To me, in my experience, the #1 thing that crosses the line is sharing personal problems. Problems like divorce, money, or anything that's not related to work, those conversations shouldn't be brought up. If you were to bring those situations to work, you become an easy target for others to judge you and it'll affect your work performance. And the truth is at work, nobody cares about your problems, especially your supervisor. They can support you if there's something bothering you, but there are some lines you cannot cross. They want you to work.
Ask for accommodations: If you're not confident enough for the job, do you know you can get accommodations with your work advisor and supervisor. WorkBC offers a special program for workers with disabilities for job supervision and accommodations known as the Work-Able program? It's a collaboration project between the WorkBC work advisors and job supervisors to support and to help disabled workers do their job with supervision. According to WorkBC, they said this program "provides learning, coaching, and mentorship to employees who face barriers to achieving gainful employment." That can also mean mentoring, coaching, and support. It's monthly check-ins as a 12-month internship.
Community Inclusion
Community inclusion means to me to practice being compassionate and empathetic with others, don't judge people until you get to know them in person, to be supportive to each other, and to work as a team. You don't have to like the person, but as long as you're supportive, kind, and make them feel welcome, that's all that matters…
Own your truth: Everyone is different. Don't let anyone tell you what to do. Bullying is terrible. You have a right to protect yourself and your rights. It doesn't matter if you're autistic, have cerebral palsy, down syndrome, or any other disabilities, you are beautiful just the way you are. Be the authentic self you're most comfortable with. Be yourself! Be kind to one another: Kindness makes the world a brighter place. Sometimes, you may bump into guests who may appear rude. Compassion and empathy is important to the workforce. If you come across some people who are rude, think about it…try to go into their shoes. Is there a reason why they're rude? Sometimes, people say things they don't mean. Some may be overwhelmed, sad, alone, or maybe going through something. Don't talk back to them because it gets worse.
Kindness matters and always choose kindness: PNE and Playland are fun places to work. People from all over the world visit the PNE. It's full of diversity and has lots of amazing concerts and fun rides. Oh yeah, let's not forget the games and food! And the loveable KC Bear! If you're reading this article, I hope this empowers you and encourages you to work with Playland and PNE. Our labels shouldn't define us. Everyone has something to give, especially you. I hope my words help you and to comfort you as best as I can. This park is striving for a better future. I am thankful for what they're doing.
Working at the Fair
My most memorable part of being part of the PNE team is getting the chance to work together as a group, learn other approaches and to learn flexibility skills, going around the park to clean while being entertained by the amusement park rides, meeting new people, and to see upcoming fun events around the PNE.
Wanna work with Playland and PNE? I'll give you the best wishes and luck. I will root for you. People with disabilities are overlooked. It's scary being left alone. I felt that. Imagine you're the only disabled person working, and no one is like you. We need people like you to exist. Would you give us a helping hand? It's hard to be alone in the world. With your help, it'll make an enormous difference. If you're out there, please… a helping hand like yourself will mean so much to us. If you're finding a job that isn't PNE or Playland, that's okay. I hope you find something you enjoy. I can tell you have a special talent waiting for you to come out and I can't wait for you to see an impact on you on how you'll make a small and huge difference in the workforce. If you're a disabled person, you're never alone and many of us will keep supporting you and fight for you. Sincerely, I wish you the best and good luck with your own story. Have a wonderful and safe summer. Take good care and stay safe. Hope to see you someday working for us at PNE and Playland!
---
---
Further Reading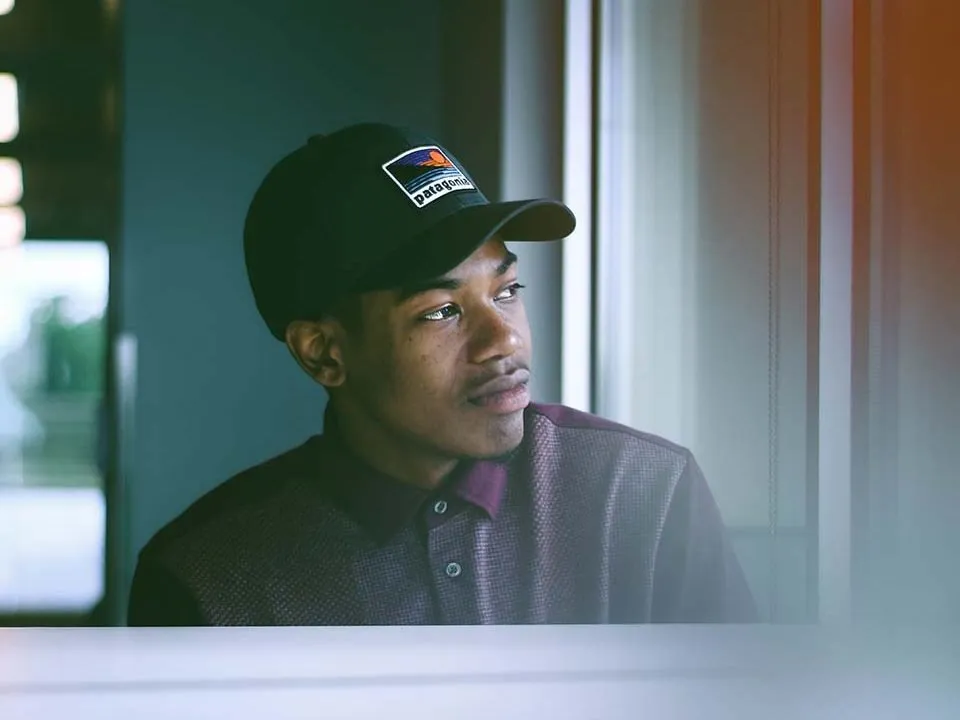 We have listened to our members and understand that it's not easy to access adult support and services, so we have compiled a list of […]
Nic Robins is an autistic adult who has been volunteering with Habitat for Humanity for four years. We caught up with him on what it's like to work on a construction site and what he's been learning. Check out the bottom of this post to see how you can help bring low-to-middle income families out of the poverty rental cycle.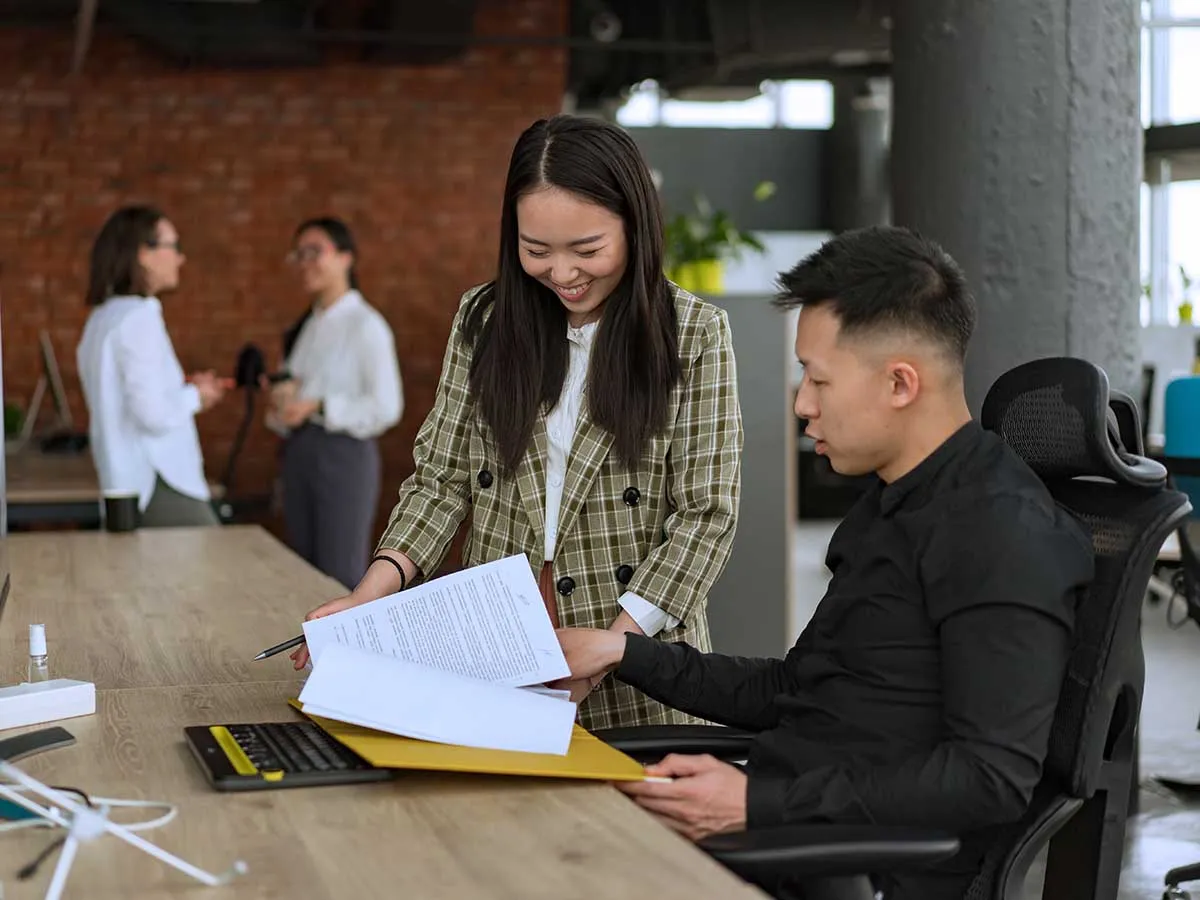 We asked our autistic content creator Aly Laube to share some advice on how managers can better support autistic employees.
---