Waiting for Assessment
January 20, 2024 @ 9:30 am

-

12:30 pm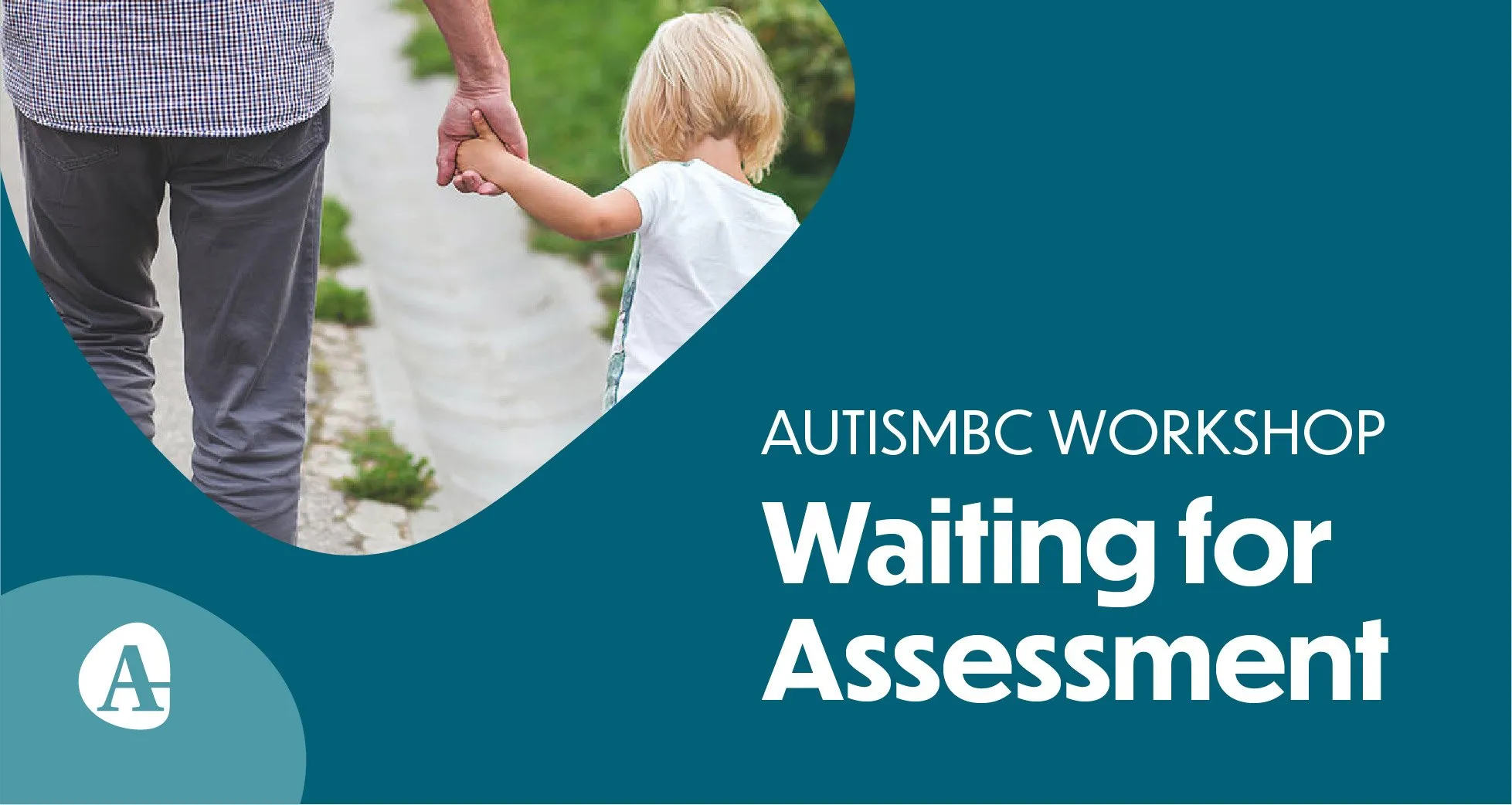 If you are waiting for an autism assessment, this workshop is for you!  Join us for a 3-hour Waiting for Assessment workshop covering the essential information that families need to know at the start of their autism journey. 
How:  Join us for a live, Zoom 3-hour workshop covering the essential information that families need to know at the start of their autism journey. 
What you will learn: 
Basic information about autism
How to prepare for an autism assessment and what your family can do while you wait
Pros and cons of private vs. public assessments and diagnoses
What to expect at the assessment and after a diagnosis
Tips on coping strategies, how to talk to your family and friends about autism, etc.
When: Saturday, January 20, 2023
Time: 9:30 am – 12:30 pm (3 hrs)
Who: For many families and caregivers, this workshop is the first touchpoint to the autism community. It is a place to meet others facing similar challenges online and in your community. You will also have the opportunity to pose questions to a Board-Certified Behavioural Analyst (BCBA) Gabrielle Stigant. 
Cost: FREE
Program Objectives:
Children on the autism spectrum across B.C. get the best standard of care and support possible to enable them to reach their full potential
Families across B.C. are empowered to make educated decisions about their child's autism assessment process
Families across B.C are empowered to access the support and information they need
Families access the timeliest autism diagnosis possible
Speaker: Michele Shilvock
Michele Shilvock is a Board Certified Behaviour Analyst who has been working in the field of autism and family behaviour support for over 25 years with children ranging in age from under 1 to 22 years of age. Michele has a vast amount of experience designing intensive therapy programs, addressing problem behaviours in the home and school settings, and in providing direction and coaching as it relates to early childhood development.  In addition to direct therapy design, delivery, and coaching, she also provides community-based training and education, and school consultation and has been a speaker throughout BC. 
---
You don't need to be an AutismBC member to attend, but membership has its perks!
To check your AutismBC membership status please click here to log in. Forgot your login details? Email us at [email protected]
Our memberships are FREE, To get yours now: click here.