AutismBC Adults Goes: Cooking with Chef Eamonn
January 8 @ 12:00 pm

-

2:00 pm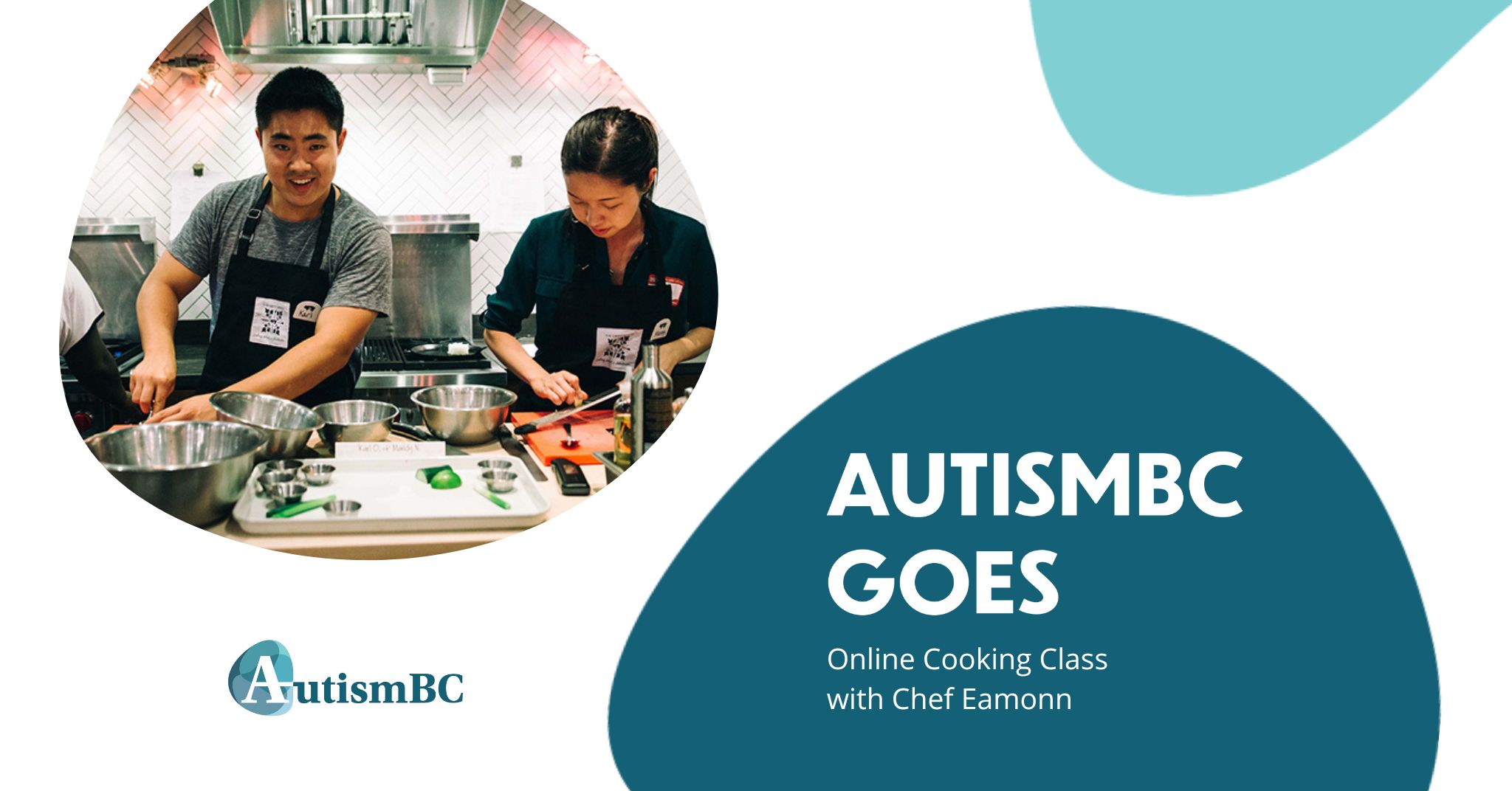 Join us for an online Zoom Cooking class with Chef Eamonn. Cooking and meal prepping is a massive life skill! We can certainly add some good skills and techniques to everyone's repertoire.
This will be a follow-along and asking questions Zoom session 
The goals are:
1. Learning cooking basics, knife skills chopping, what temperatures to cook things on, food prep safety  
2. Meal prepping a dish that would be 4-6 servings so that you can easily reheat a meal during the week 
3. Introduction to flavours / stepping out of your comfort zone
We will provide
A grocery list ahead of time so that people could do their own shopping to prepare
Written instructions (recipe) for the meal that we choose that we will share afterward
A private recording of the session to rewatch and pause the session 
You should 
be able to attend the full session 12-2PM PST
have access to a stove,  sharp knife, cutting board, pot, fry pan
have completed the food shop ahead of time
Space is limited and registration is required ahead of time. This session is intended for autistic adults to connect with each other, learn, and share. 
About Eamonn: 
My name is Eamonn Rodgers and I have been cooking for over 18 years. I have an advanced diploma from George Brown College in Culinary Arts. In my younger years, I was the owner operating of The Missing Element catering company and worked in professional kitchens. Currently, I work for The Regional Municipality of Durham and offer private dinner parties and cooking classes. In the next coming years, I will be working towards my Red Seal. Food is a vital part of life and I strive to see culinary minds grow. I am excited to meet all of you and teach you some great techniques!