AutismBC Goes Snowshoeing with Whistler Adaptive
January 21 @ 10:00 am

-

1:00 pm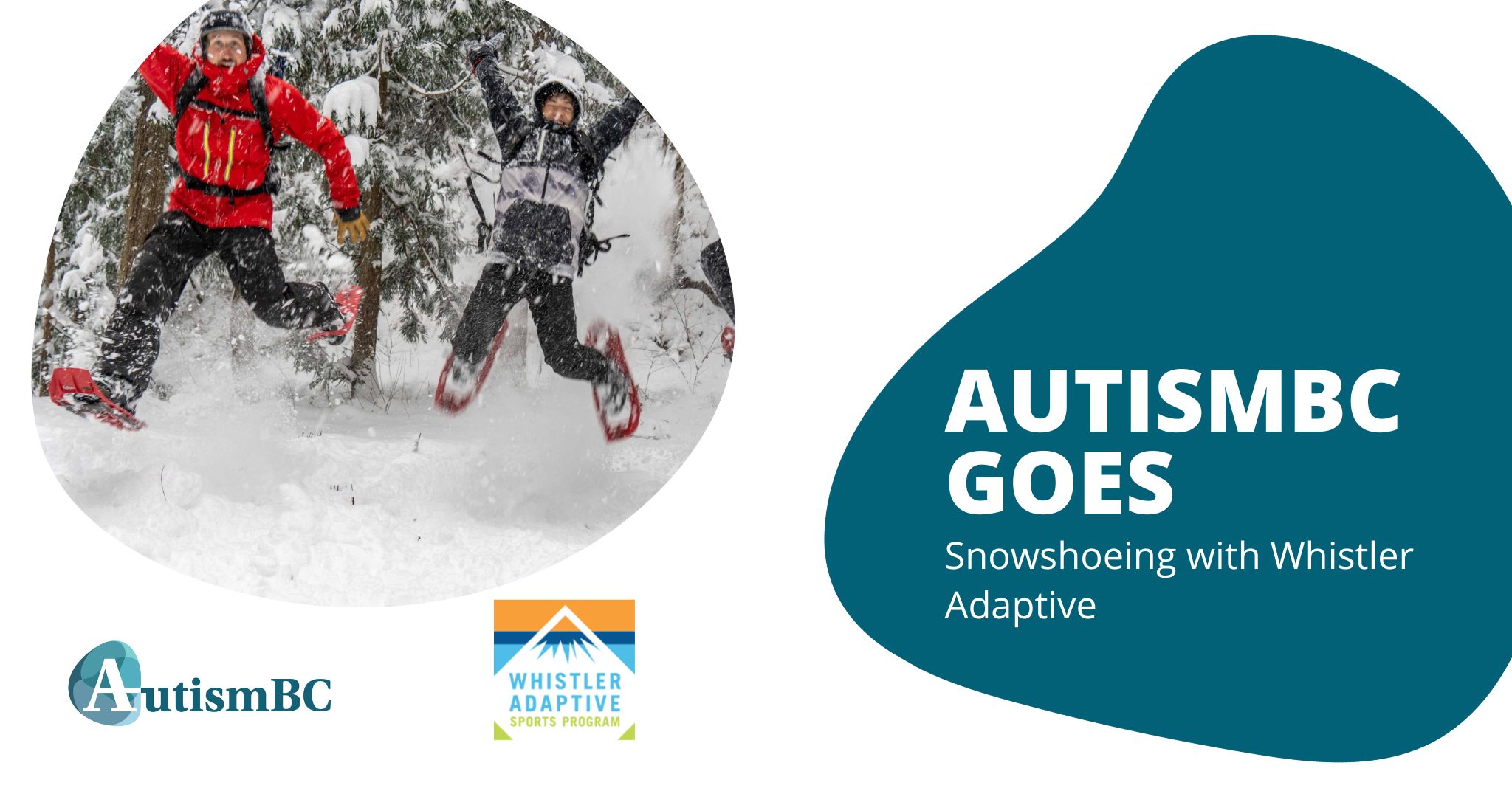 Our Friends at Whistler Adaptive Sports Program are hosting an Introduction to Snowshoeing on Saturday, January 21, 2023 at the Whistler Olympic Park for families of children on the Autism Spectrum. It's a wonderful way for families to experience the magic of the Callaghan Valley with Guides that are experienced with both the snowshoe trails and autism-specific programming.
What: Introduction to Snowshoeing
How: This AutismBC Goes is a giveaway program and winners will be chosen through random computer generated selection. 
When: Saturday, January 21st, 2023 Half-day program 10:00am – 1:00pm (3 hours)
Where: Whistler Olympic Park, Location: (Callaghan)
Who:  For people on the autism spectrum and their entire families. This three-hour guided snowhsoe will bring athletes on the spectrum, and their families, to adventure around the Whistler Olympic Park.  Participating families will be taken around the paths and forest by wonderful coaches at Whistler Adaptive Sports Programs and volunteers. AutismBC is co-hosting this event and we have space for 10 families.
Cost: Free, membership required.    
Don't have an AutismBC free membership? Sign-up here: https://www.autismbc.ca/about/membership/
Register: Enter Here to Win this Family Program Give Away
To be fair to all our members, we do a random computer generated draw selection for the winners. Entering the give away does not mean you have been chosen to participate. Brock will contact the giveaway winners with more details about the event on Wednesday January 11th by end of day.
What to Expect & Bring:
To start the day we will go over our plan for the day and orient ourselves to the staff and surroundings. Following our orientation, we will learn about snowshoes and then get geared up and ready for our adventure. 
As we will be spending half a day in the forest it is very important to make sure you are all adequately prepared for the day. Temperatures will be cooler and poor weather can come in quickly in the valley. Please consider both of these factors when dressing and packing clothes for yourself and your children.
ITEM LIST:
– Extra layers (pants and a sweater)
– Snacks and or a bagged sandwich lunch
– Sun safety items (hat, sunglasses and sunscreen)
– sunglasses
– Rainwear 
– Boots
– Gloves and a Hat
Learn More about Whistler HERE:
https://whistleradaptive.com/
Review the Trail Map:
https://cdn.whistler.com/pdf/maps/ski-callaghan-snowshoe-map.pdf
AutismBC covers the cost to host AutismBC Goes programs like this event to create social opportunities for connections.