AutismBC Talks: Autism and Medication with Dr. Francois Proulx
April 25, 2022 @ 11:00 am

-

11:30 am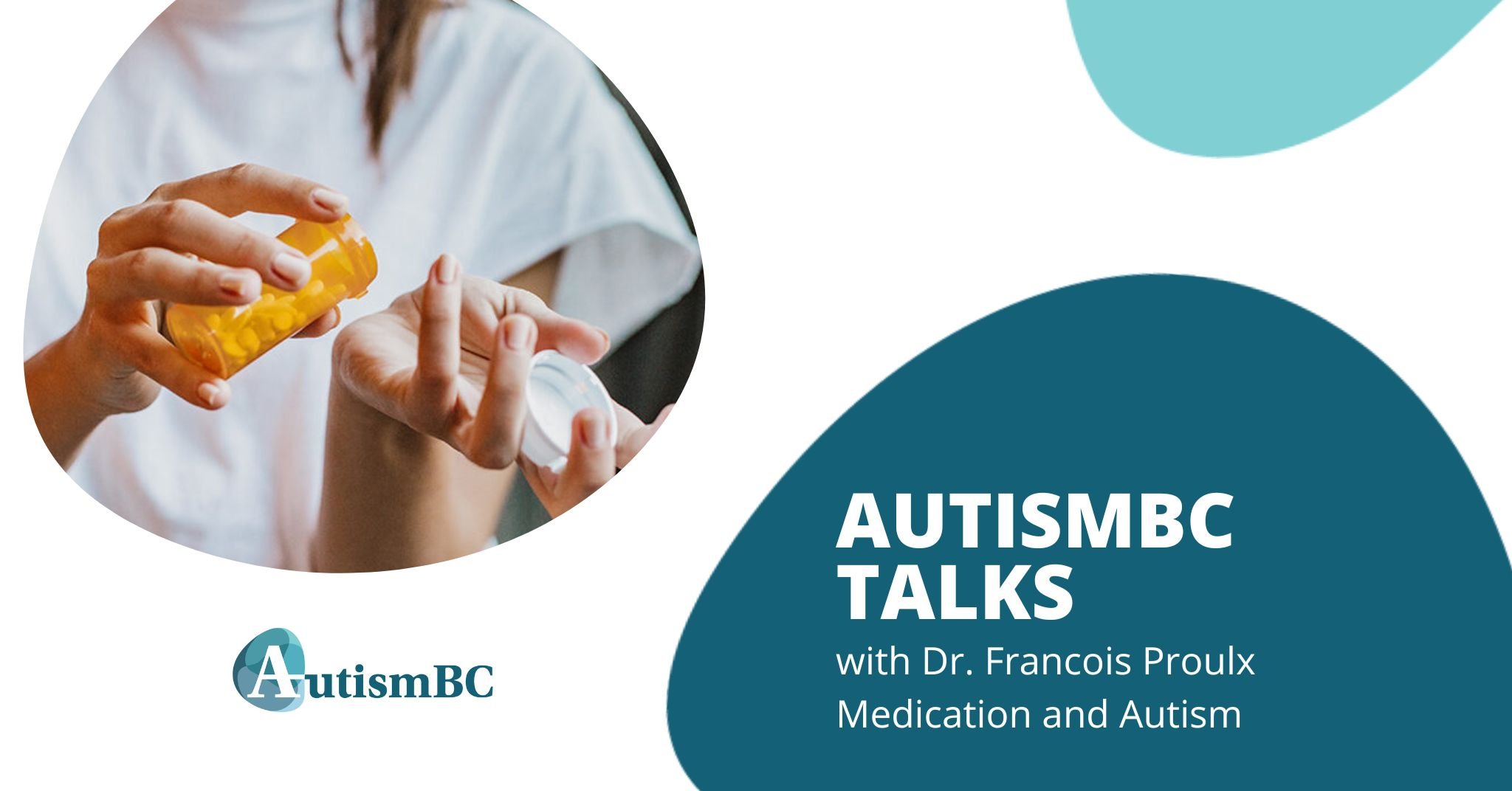 Medication and autism is a topic that constantly comes up in our support groups and general inquiries. Families and self-advocates are looking for accurate and reliable information from medical professionals to make an informed decision on this treatment option. You are invited to join developmental psychiatrist Dr. Francois Proulx, to ask questions about Medications and Autism. 
The conversation will include questions like:
How can medication help autistic individuals?
What are commonly prescribed medications for patients on the spectrum? What are they prescribed for?
How should I talk to my doctor about changing medications? 
How can the non-speaking community address concerns and questions about medications
How can I access medical professionals who specialize in medication and autism? 
Event Info
Date: April 25, 2022 @ 11:00 am
Duration: 40 minutes (30 minute talk followed by 10 minutes Q&A from the audience)
Registration: You must REGISTER HERE to attend this workshop. A Zoom link will be sent out closer to the event date.
Additional Info: If you cannot attend and want to send in your question ahead of time, please email [email protected]. After the session, a recording will be available on our Youtube Channel.
Disclaimer
This session is intended as a general overview. Dr. Proulx will not be able to give specific advice about personal medications. Please consult with your own doctor. 
About the Presenter
Dr. Francois Proulx completed medical school in Montreal, before moving to the West Coast in search of milder weather and more civilized driving manners, where he completed psychiatric postgraduate training at UBC. His medical practice is focused on developmental psychiatry, and on the assessment and treatment of children and youth with neurodevelopmental disorders and co-occurring emotional or behavioural disturbances. He is a consultant child and adolescent psychiatrist at the BC Children's Hospital Neuropsychiatry programme, and is Medical Lead for the lower mainland Developmental Disorders & Mental Health Services team.
Additional Resources