AutismBC Talks: What is Floortime Therapy with Little Buddies
May 9, 2022 @ 1:00 pm

-

1:30 pm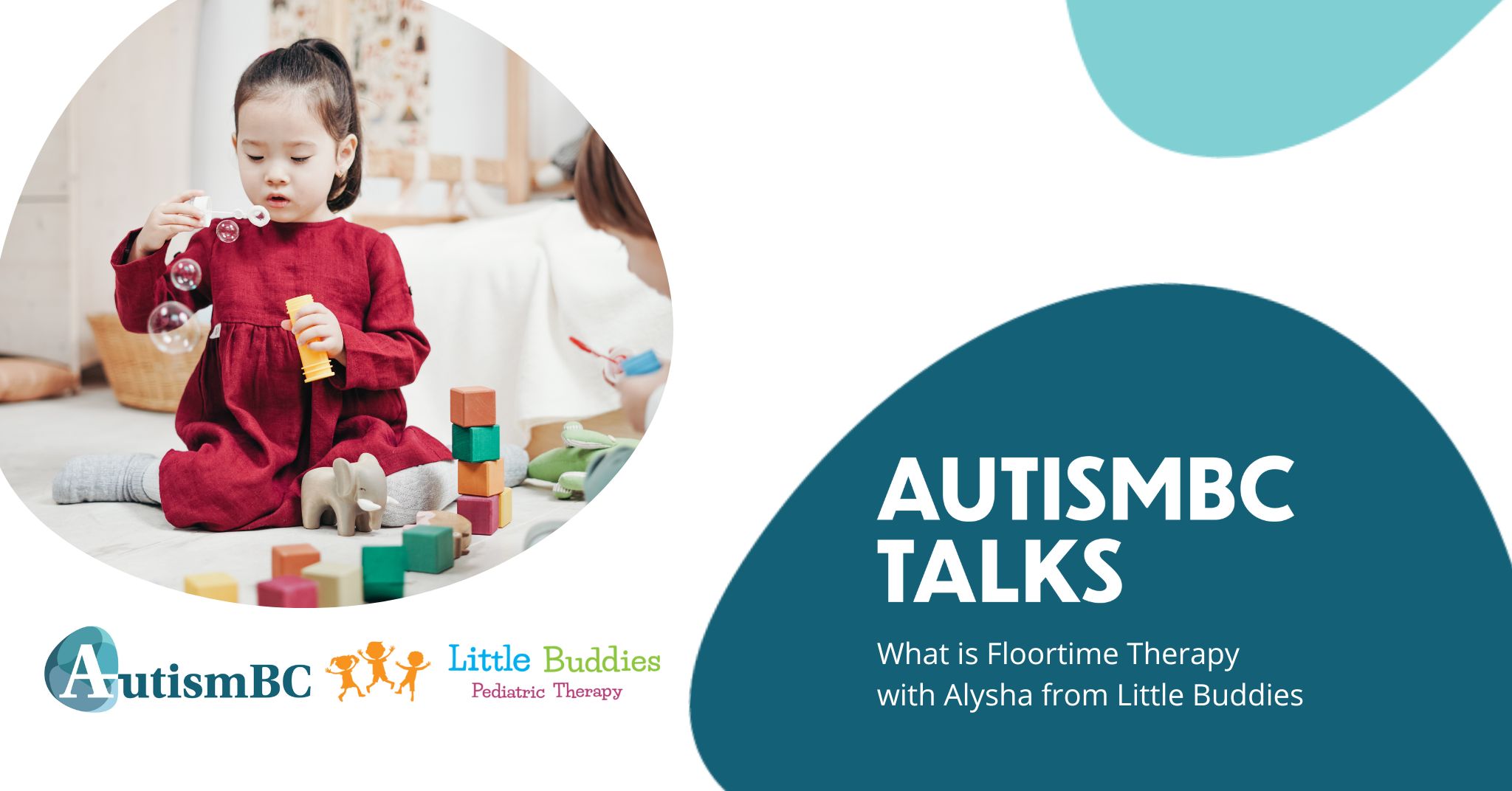 You are invited to join Occupational Therapists Keith Landherr and Alysha Paiaro, to learn about the DIR Floortime Approach®. Keith and Alysha will be speaking live and available to answer your questions on how this relationship-based approach could work for your family.  
You must REGISTER HERE to attend this workshop
Brock will send you the Zoom link closer to the event date. There will be a recording of this and it will be added to our Youtube Channel after the session.
What is Floortime Therapy? 
May 9, 2022 – 1:00-1:40
Presenter: Alysha Paiaro, OT, Assistant Director Little Buddies; Keith Landherr, OT, Director Little Buddies
 Alysha Paiaro, M.O.T., Assistant Director of Little Buddies Pediatric Therapy Inc. 
Alysha graduated from the University of British Columbia with a Master's of Occupational Therapy in 2016. A life-long learner, she has pursued post-graduate education in sensory integration, trauma-informed practice, pediatric feeding and swallowing challenges, therapeutic listening and neuro-developmental treatment. It was at Little Buddies where she developed a passion for integrating the holistic DIR Floortime approach into her practice and has become a Proficient DIR Floortime Provider and a Registered PLAY Project Consultant. She is proud to be the Assistant Director of Little Buddies Pediatric Therapy where neurodiversity is celebrated and holistic, relationship-based, person-affirming treatment is provided to children and their families.
  Keith Landherr, M.A., O.T., Director of Little Buddies Pediatric Therapy Inc 
Keither is a graduate of New Yorks University of Occupational Therapy Program and has over 25 years' experience as an Occupational Therapist. Keith has advanced training in Sensory Integration, Multiple Therapeutic Learning Systems, Neuro-Development Treatment, and is a certified DIR Floortime Trainer. 
What to Expect: 
AutismBC is pleased to collaborate with Little Buddies Pediatric Therapy to answer some questions from the AutismBC Community Membership. We want to know what is Floortime therapy and how it can help autistic individuals
What are the basic principles of Floortime therapy?

What ages is it best suited for?

How does it differ from traditional Occupational Therapy?

Can parents use these techniques at home?

 

Would Floortime be helpful for self-regulation?

 
40 hour session (20 minutes content, 20 minutes Q&A from the audience)
If you cannot attend and want to send in your question ahead of time please email [email protected]
Additional Resources and Reading: