AutismBC Talks: Individual Education Plans (IEPs) with Suzanne Perreault
September 25, 2021 @ 10:00 am

-

12:00 pm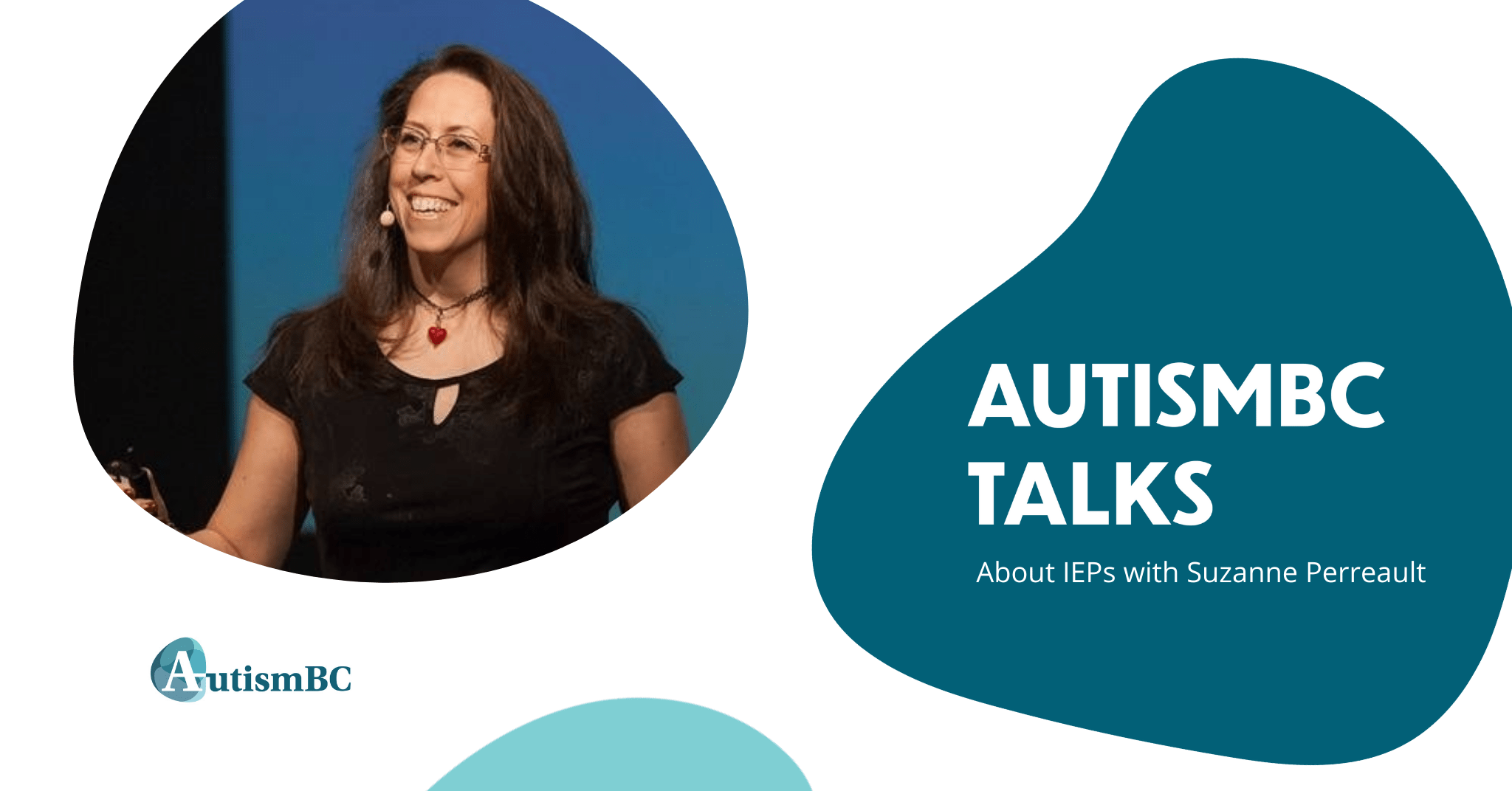 Going back to school during a pandemic can add more stress and uncertainty to processes that at the best of times are difficult. In BC, there is also a slow shift in how IEPs are written. This means some school districts are using one format, and others have switched to an updated one.
Our hope is this information will help you become familiar with current IEPs as well as the new Core Competencies format that will eventually be in use by all BC school districts. 
We connected with Suzanne Perreault, autistic self-advocate, and mother to share some of her experiences. 
Speaker: Suzanne Perreault is an autistic self-advocate and parent of three
Time: Saturday September 25  10:00 – 12:00
Topic: The IEP Process  
The IEP is an important tool to support the education of students. This session will be looking at both impact and experience through the IEP process for parents and what can Educators do to support students effectively through these meetings via language and relationship while building collaboration with parents using empathy as a driver. 
Registration is required ahead of time. Please click HERE 
Sima will send you the Zoom link closer to the workshop day.
2 hour session:
100 minutes content
15 minutes Q&A
Suzanne's bio:
As a Counsellor and TEDx speaker, Suzanne Perreault identifies as a Metis Autistic who draws from lived and professional experience to support the lives of families with neurodiversities. She is a strong advocate for children facing barriers of Inclusion locally and regionally.  Suzanne has been an active participant in community development and mentorship for over 18 years. Currently she is a Counsellor and Inclusive Ed Consultant supporting provincial Districts in the conversation of Inclusion and Trauma Informed Practices to include being a return guest presenter with SFU teacher candidates and at UFV within the Child and Youth Care program. As a founding task force member of BCEdAcess Society, Suzanne recently participated in the COVID19 outreach talks supported by the Canadian Red Cross. Suzanne has positioned herself as a strong collaborator to create bridges for inclusion with a primary focus on fair and equitable access for students in education. Her steps demonstrate a strong passion for both equity and community relationships.  #InclusionMatters
To Learn More about the IEPs in BC check out our resources: