AutismBC Talks – Solutions to Common Toileting Challenges
June 15, 2021 @ 6:00 pm

-

7:00 pm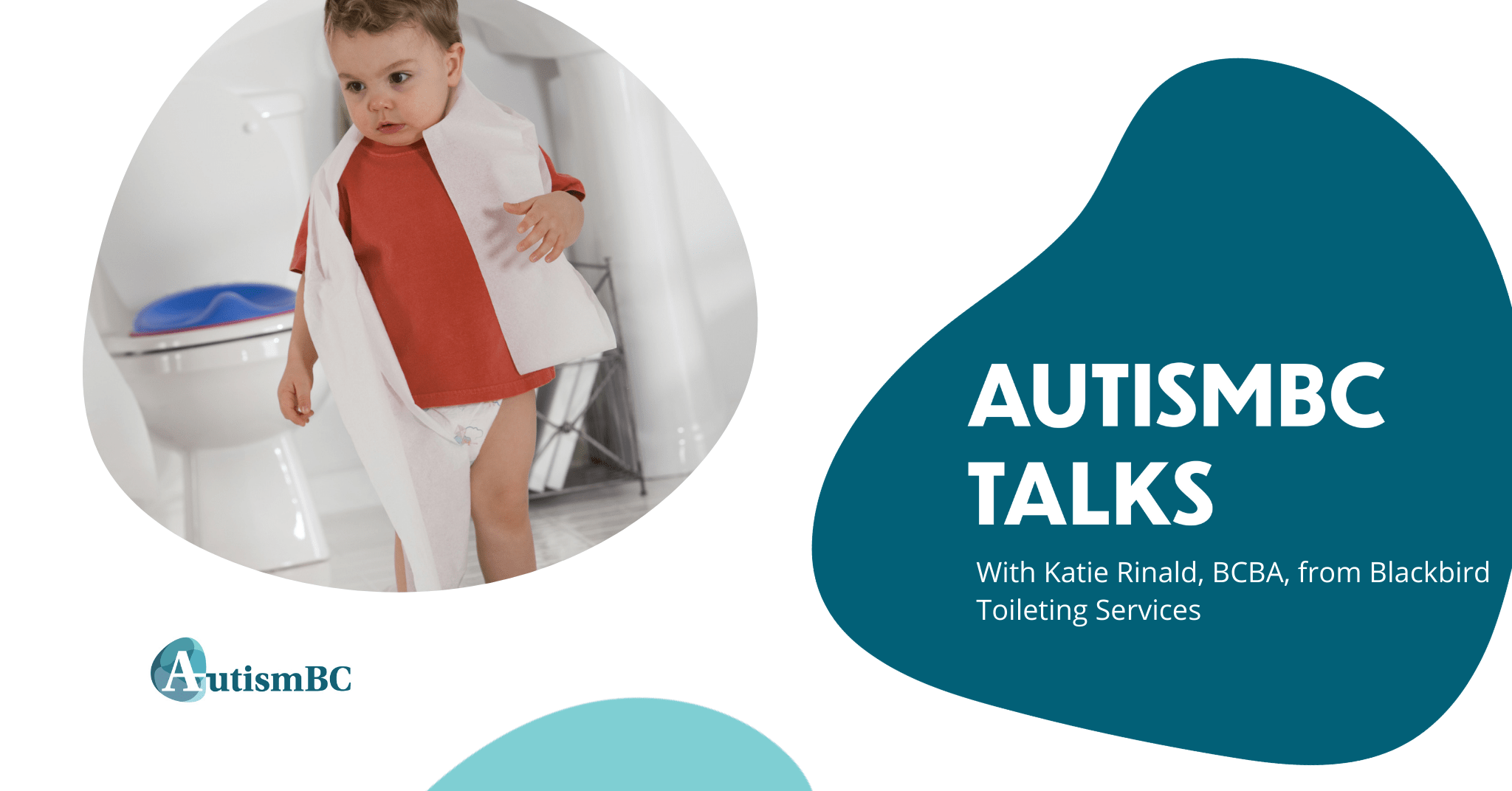 Toilet training can be complicated, and some children on the spectrum may encounter barriers in meeting this important milestone. From challenges with initiation, to issues of ditching the diapers, to fear of public bathrooms, to chronic constipation issues, this presentation will touch on many of these potential roadblocks. Case study examples from our toilet training practice will be used to illustrate evidence-based solutions for common toileting problems, with a focus on ensuring the toileting process is fun and comfortable for learners. 
Join us as we talk with Katie Rinald is a Board Certified Behaviour Analyst and a PhD Candidate in Inclusive Education. She has worked with autistic children and teens since 2000.  Katie is a renowned researcher and expert on toilet training for children on the spectrum; she and her team have helped folks aged 2 to 20 achieve toileting success.  She is focused on applying the best of available research in a fun, engaging way to help solve complex toileting issues.
Katie is the director of Blackbird Toileting Services, which has offices in Vancouver and Nanaimo, and also travels to provide toileting services to families all over B.C.
Send us questions ahead of time to [email protected]
To take part in the session and be able to ask Katie questions live 
We will send a reminder email with the Zoom Link closer to the date of the talk
Hope to see you there!